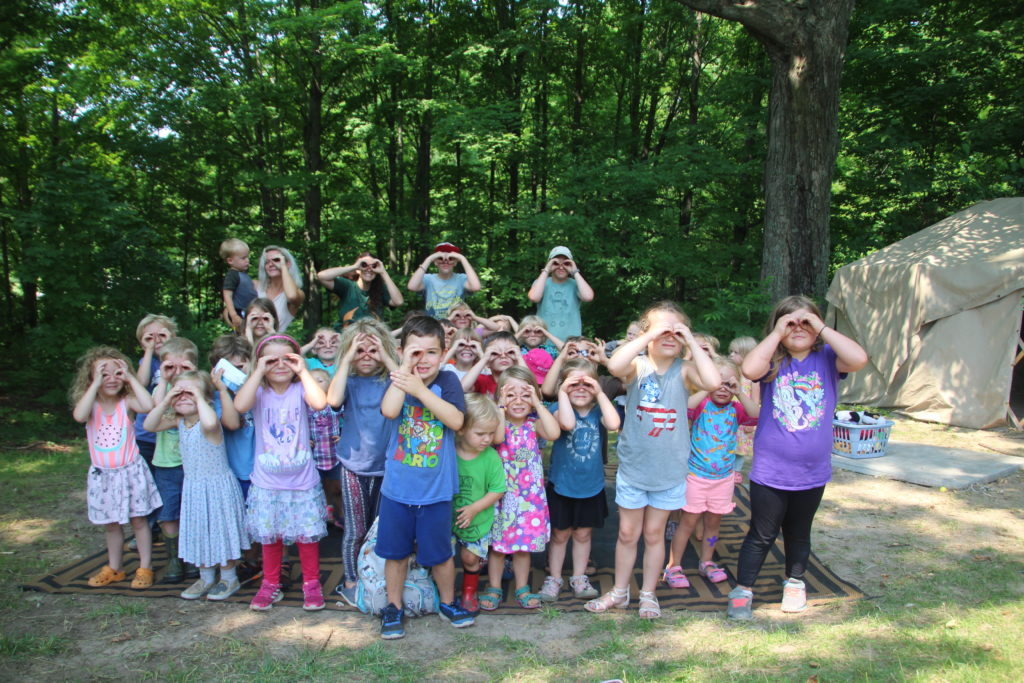 The 2020 Summer Season has been Postponed to the Summer of 2021
Dear Nature Explorers,
We have come to the difficult decision to cancel the 2020 summer season at Nature Explorers International. I deeply apologize for any inconvenience and disappointment that this may cause you and your family.
After being in communication with state licensing, and carefully reviewing the CDC and American Camp Association recommendations for operating during the pandemic, it has been determined that this is the most appropriate action for Nature Explorers at this time.
I am looking forward to an amazing 2021 season next year! All of the same programs will be offered at as close to the same dates as possible.
Ensuring the safety and well being of students, families, staff, and the community is my number one priority. The impact of the pandemic has been unpredictable and unprecedented, and I appreciate your understanding regarding this decision.
I will be offering summer programs online on Outschool. If you are interested in trying Outschool, you will receive a $20 credit on your first class at this link.

Please give my extended apologies to your children. I hope that your family is finding ways to enjoy the outdoors, making the most of your time together, and staying safe and healthy.
I am very grateful for your support, and am looking forward to facilitating fun and educational programs for your children next year!
Sincerely,
Amalia Celeste Fernand
Executive Director
Nature Explorers International
______________________________________________________________________________
Programs are held at 6962 Burr Street in Benzonia. Camp hours are from 10am-4pm with extended care available from 8am-6pm upon request at an additional $5 an hour.
The 2020 summer schedule includes both four day camps and two day camps. The cost for four day camps is $160. The cost for two day camps is $80. The day rate is $40, and the half day rate is $20. There is a 15% sibling discount. Payment must be made in full before registration is completed, and space is limited. Inquire about scholarship opportunities.
To register for programs, contact: amaliaceleste@gmail.com/231-871-0276
Nuts 4 Nature- Summer Day Camp for Ages 5-10
Monday through Thursday, June 15-18.
This collaborative program with the Benzie Conservation District will include visiting scientists, scavenger hunts, natural crafts, program animals, and gardening. Take a closer look at macroinvertebrates in the water, soil levels, and native trees, plus create land art.
Rocks & Crystals- Summer Day Camp for Ages 3-6
Monday through Thursday, June 22-25
Dig for real fossils, break open geodes, and erupt volcanoes while learning about the rock cycle! Go on nature walks, handle program animals, and help out in the vegetable garden at Nature Explorers indoor and outdoor classroom in Benzonia.
Leathercraft- Summer Day Camp for Ages 7-14
Monday and Tuesday, June 29-30
Participants will gain skills in the ancient art of leather-crafting such as: tooling, punching, skiving, cutting, and putting on a buckle. They will be able to customize their own bracelets, notebooks, key chains, small bags, water bottle holders, necklaces, and/or earrings. There will be an emphasis on entrepreneurship and creating custom designs. All leather is from re-purposed scraps from the hand-made leather shoe business; Fernand Footwear.
Ancient Michigan- Summer Day Camp for Ages 5-10
Monday through Thursday, July 6-9
Take a closer look at the archeology and paleontology of Michigan's pre-history. From ancient seas to ice age mammals and early inhabitants, participants will learn through art, games, and hands-on science experiments. Nature walks and program animals are always part of the fun at the Nature Explorers indoor and outdoor classroom in Benzonia!
Survival Skills- Summer Day Camp for Ages 7-14
Monday and Tuesday, July 13-14

Learn how to use a compass, a bow and arrow (foam tipped), and a bow-drill. Practice archery, knot tying, and shelter building. Make a paracord bracelet, box elder beads, and a nature journal. Participate in an orienteering course, teamwork games, and finding a sit-spot. Time with program animals and exploring the woods and garden are always part of the fun at Nature Explorers indoor and outdoor classroom.
Animal Detectives- Summer Day Camp for Ages 5-10
Monday and Tuesday, July 20-21
Search for insects, handle reptiles and amphibians, play birdwatching games, and find out how to identify mammal tracks. Learn about the classification of living things through nature walks, scavenger hunts, art projects, and games. Use magnifying glasses and binoculars to explore the woods and the vegetable garden at Nature Explorers indoor and outdoor classroom in Benzonia.
Nature Around the World- Summer Day Camp, Ages 3-6
Monday through Thursday, August 3-6
Take a trip around the world with daily slideshows, art projects, continent songs, games, and nature walks that help children to creatively explore the major ecosystems of each continent. Activities promote a comprehensive world-view of geography while comparing and contrasting the native environment. Miss Amalia will share her stories of working with children and animals on six continents, caring for orphaned orangutans, following Komodo dragons, releasing sea turtle hatchlings, and so much more to life in this unique nature class experience.