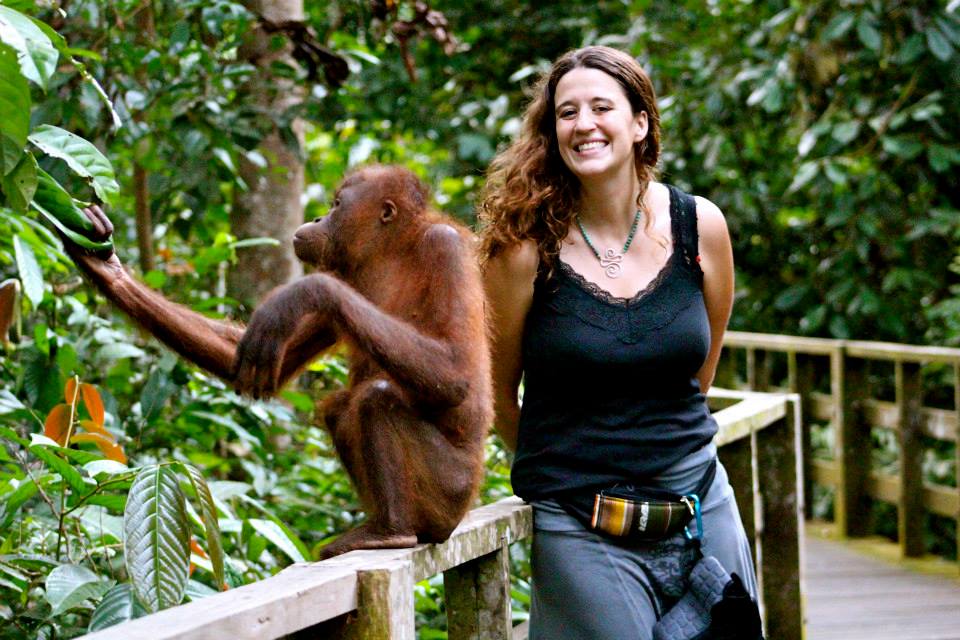 Tonight, November 22, 2016, at 7pm, I will be sharing my photos from Borneo in a free educational presentation at Grow Benzie (5885 Frankfort Highway, Benzonia, MI).
Borneo's Forest Battle: Palm Oil vs. the Rainforest
There are two islands in the world where orangutans survive in the wild: Borneo and Sumatra. The ancient rainforests of these islands are rapidly being replaced by palm oil plantations while endangered wildlife struggle to survive. We can all make more conscious decisions about our consumption of palm oil. Join me for an evening discussion on the endemic beauty of Borneo, the crucial fate of the gentle red ape, and what you really can do to help. I will present a slideshow of breathtaking photos from my year spent in Borneo and visit to Sumatra.
I worked directly with orangutan conservation and environmental education efforts, and developed a strong understanding of the current conservation issues that this ecological hotspot faces. There will be an orangutan and proboscis monkey take-home kids craft.
This will be the first presentation of a four part series on Amalia's recent experiences living abroad.
December 6: Komodo Dragons Plus: Weird Reptiles from Across the World
January 3: Aussie Wildlife: Marsupials, Monotremes, and More
January 17: Pygmy Elephants, Orangutans, and Sun Bears, Oh My! The disappearing wildlife of Borneo.
Please contact: amaliaceleste@gmail.com or (231) 871-0276 for more information.