ANNOUNCING: SUMMER CAMPS 2022!
Nature Explorers International

will be offering two weeks only of summer camps in August of 2022. Registration is now open and space is limited. To register, email: amaliaceleste@gmail.com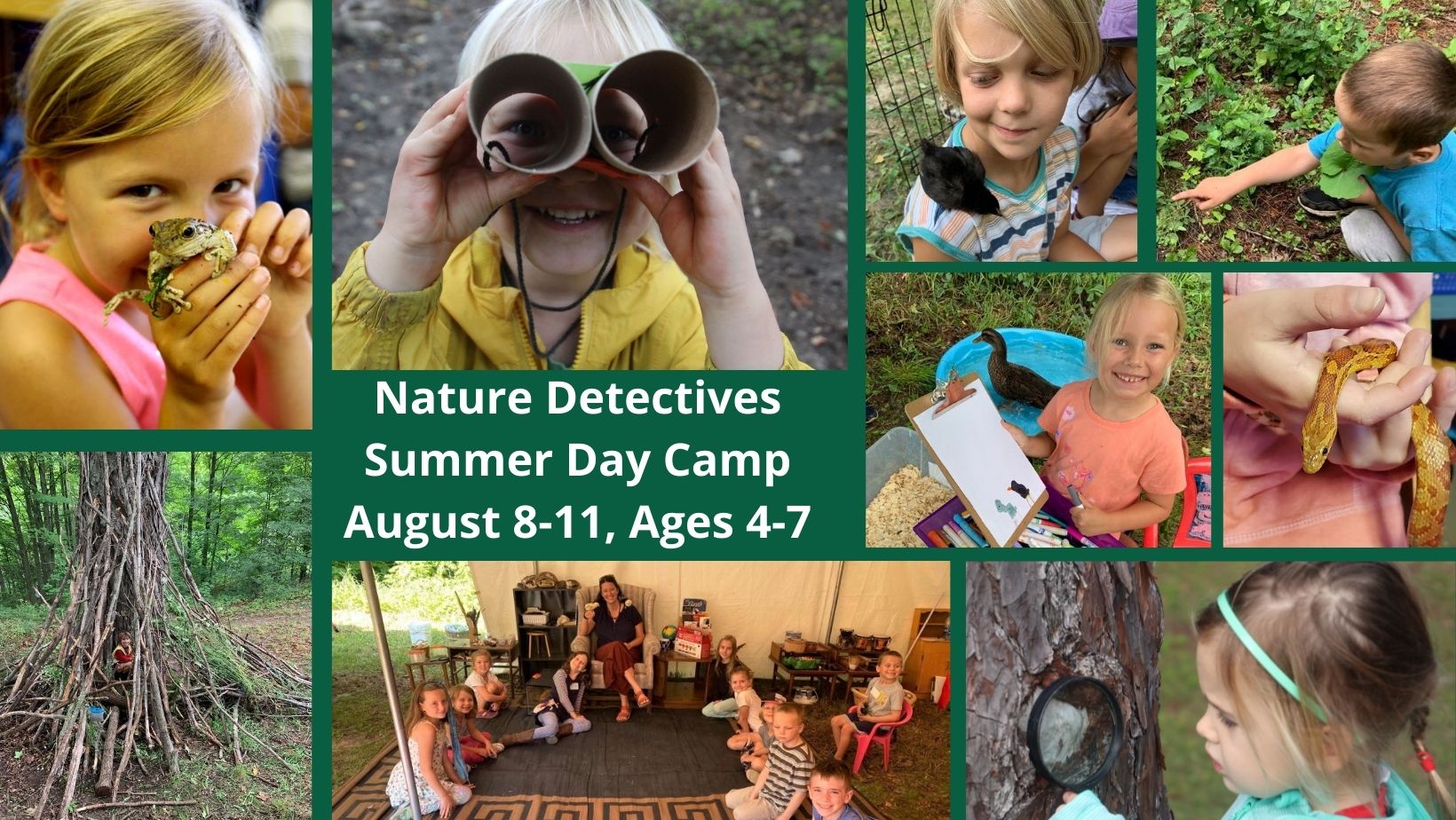 Nature Detectives Summer Camp is currently full, but you are welcome to join the waiting list.
M- Rocks, Fossils, and Crystals
W- Invertebrates (Insects, Spiders, and Worms)
Th- Vertebrates (Reptiles, Birds, and Mammals)
T- Reptiles and Amphibians
~Camps will be held Monday through Thursday from 10am-4pm.
~Address:
6962, Burr Street, Benzonia, MI
~A 15% sibling discount is applied to each sibling when multiple siblings attend the same week of camp.
~An outdoor classroom will be set up under a large tent in the lower parking lot.
Please note that camps are limited this year since Ms.
Amalia
will be on maternity leave in June and July. In summer of 2023, Nature Explorers plans to offer six weeks of camp, June through August!
Ms.

Amalia

will also be teaching a summer program at the Congregational Summer Assembly in Frankfort August 1-5, 2022, that is only open to CSA ticket holders. Please email for more information.